Paint projects shouldn't be daunting. Or complicated. Most of the time, any struggles we've ever had come from not knowing a few tricks that the professionals know. Today we talk about a number of ways to get beautiful results whenever you use masking tape! Show notes for episode 019: Segment ...
Listen Now!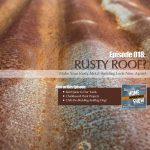 Listen here: Show notes for episode 018: Segment 1: Bald Spots Around Trees? Simple Answers! Dan has a shade tree in his yard that becomes a dirt pile by the end of summer. And we're pretty sure he's not the only one with this problem. Matt Bakker, from Landscape Design ...
Listen Now!
Mossy roofs aren't just an eyesore! That moss up there is actively breaking down your shingles and shortening the lifespan of one of the biggest investments we make in our homes! We'll tell you how to deal with it safely and effectively. That and much more in this episode! Listen ...
Listen Now!