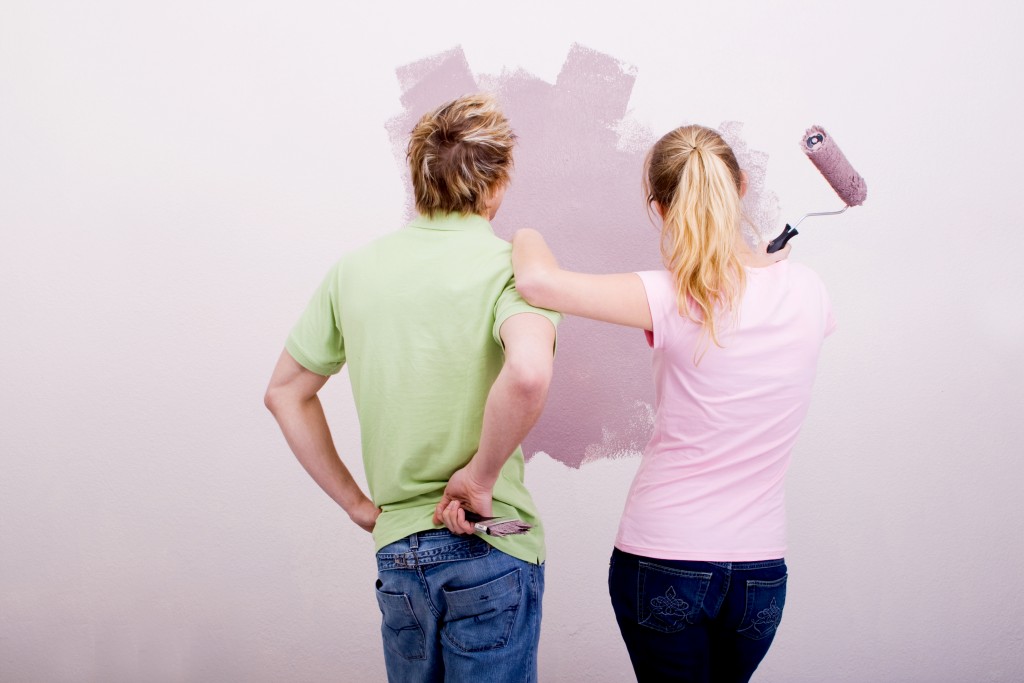 You just moved into a new house. The walls are in pretty good shape, but there are a few spots you'd like to touch-up. So, with that as your mission, you head to the basement to look through all the cans the previous owner left. One of them HAS to be the paint you are looking for, right? I mean, it looks like the entire paint store is sitting on the shelf in your basement! But, of course, the color you need seems to be the only color that isn't on the shelf. How does that happen?! And more importantly, what do you do now?!
Fortunately, this isn't your first rodeo. You know that a quality paint store can match that color on your wall. But wait! Before you jump in your car and head to RepcoLite, here are some things you need to know to get the best possible match.
ALLOW ENOUGH TIME. We usually figure an average of 30 minutes for a color match. Could it be quicker? Of course! But it could also be longer. It will depend on how busy the store is, what the color is, and if the paint you need is oil or latex. It's important to know that paint changes color as it dries. This means we need it to be completely dry to get an accurate match. Latex paint can be forced dry with a hairdryer but oil takes quite a bit longer. If you need oil paint, plan on leaving the match overnight so we can be sure it's dry. Either way, oil or latex, what works really well is to work your paint matching into your other errands. Stop by on your way out, drop the color off with us, and then go do all your other shopping. When you're done, swing back by the store and we'll have it ready and waiting for you!
COME WITH A BIG ENOUGH SAMPLE. The bigger the sample is, the more accurate your match will be. We have a computer that reads color, but the sample has to be at least the size of a quarter. And even then, the computer only gets us so close. The color has to be dialed in by eye. We can see slight variations in color better if we have a bigger sample. So many times we'll be given tiny paint flakes carefully scraped from the wall. They're brought to us in handkerchiefs and tupperware. And they're very tough to use to get a good match. The bigger the sample you bring, the more likely that paint is going to blend perfectly with what's already on your wall!
COME WITH THE BEST POSSIBLE SAMPLE. If you are touching up, we need a sample directly from the wall you need to touch up. If you are painting an entire wall, you can cut a sample from a closet that has the same color. Either way, when you cut out a sample, only cut through the paper on the drywall and make sure it is in an inconspicuous area. This will make patching a lot easier and less likely to be seen after you repaint. Now, if you can't get a sample from either of those areas, look for switch plates or vent covers that may have been painted. Sometimes you can even find a sample under the switch plate. Get creative! Whatever you can bring us will help.
Now that the color matching guru has worked some magic, you are ready to do some touching up. But before you jump in, remember: the best result will come from using the same type of applicator that was originally used to paint the wall. If the wall was rolled, you should use a roller. You want the touched up spot to blend as much as possible. If you are concerned about the spots showing, or if the color isn't exact, paint the wall from one corner to the other. This will make it so that any slight variances will not be noticed.