Today we interview Joel Ruiter from Home Repair Services in Grand Rapids. It's a remarkably non-profit organization who's mission is to help homeowners of all income brackets maintain and improve their homes! We'll also be talking with RepcoLite's president, Dan Altena, regarding a paint question that came in on our Facebook page. And finally, we'll wrap up with a little decorating segment built around our 3rd President, Thomas Jefferson!
Listen here:
Show notes for episode 054:
Joel Ruiter, the Executive Director of Home Repair Services, stops by to talk about just one of the many programs they offer: the Remodeling Together program. It's an incredibly unique (and almost too-good-to-be-true) program that helps homeowners install brand new kitchen cabinets and counters in their home for as little as $1300! If you're in Kent county, you NEED to check out this segment!
And just to give you a taste of what they can help you do, here are a couple of before and after shots of regular folks who updated their kitchens: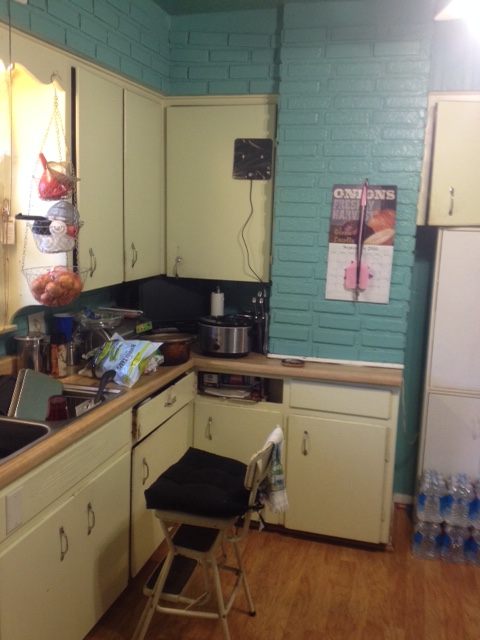 Sometimes a paint problem is straightforward. The answer is clear. However, there are other times when a wide variety of causes could be at the root of the issue!
When that's the case, we need as much information as possible to help you find a resolution. Today, we're joined in the studio by Dan Altena, president of RepcoLite Paints, to discuss just what information you should bring with you to the paint store whenever a frustrating problem arises!
Spring is apparently never coming. And so we decided to talk about the perfect color to add some warmth and energy to your walls! Interestingly enough, Thomas Jefferson looms large in this talk about yellow!
SaveSave