Benjamin Moore's Scuff-X is one of the most unique paint products we've ever run across. It's not every day that we get this excited about a product. But Scuff-X is the real deal! Today we sit down in the studio with Kevin Hermann from Benjamin Moore to talk about Scuff-X as it's first birthday approaches!
Listen Here:
Show notes for episode 062:
After doing a segment a couple weeks ago about installing new drywall to hide a popcorn texture on your ceiling, we were excited to meet Jason Austin from The Wall Doctor. Jason will actually come out and mud, tape, and finish drywall that YOU'VE hung! And that's just the beginning of what he'll do to help you improve your home!
Many of us use our lawn tools and just toss them back in the garage or shed when we're done. We don't clean them and we don't think to maintain them. And yet, by doing a few simple maintenance tasks, you can keep them looking great for years!
Also, we referenced an article in the show.
Here's the link if you'd like to read it!
Finally, we mentioned a great rust remover product called Must for Rust. Here are some before an after shots of an old garden hoe that was not cared for at all! The "after" shot is after soaking it in a bucket of Must for Rust for about 30 minutes! No scrubbing, sanding, or grinding required.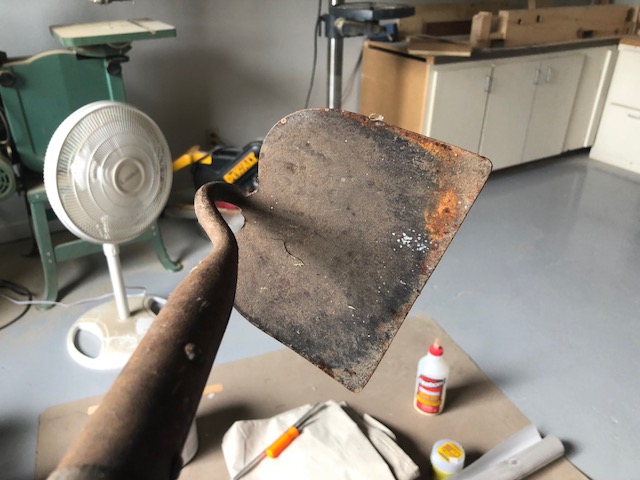 Scuff-X is one of those incredibly unique products that lives up to (and even exceeds) the hype! It's remarkably scuff-resistant AND painting contractors are beginning to use it in more and more unique situations!