Welcome to Color Me Home! As a quick introduction, Color Me Home is a podcast about painting, decorating, creative projects, and whatever else happens to come up in the conversation. It's hosted by Betsy Thompson and Dan Hansen from RepcoLite Paints.
This week Betsy and Dan discuss how to find the inspiration for your next color scheme. It often seems overwhelming to pick colors when you find yourself standing in front of a color display that offers over 3,000 varying tones and shades! But the good news is that finding inspiration is much easier than you might think!
Episode Outline
Nature (1:24)
Our Expanded Neighborhoods (3:24)
Our Existing Decor and Furniture (12:20)
Our Closets (15:54)
Magazines (19:07)
Your Own Photos (21:43)
Online Tools and Sources of Inspiration (25:15)
The Unusual and Unexpected (35:30)
Links for Online Tools and Sources of Inspiration
We spoke about a number of sites that we recommend for finding inspiration. Here are the links for everything we mentioned!
And here's one more site we strongly, strongly recommend: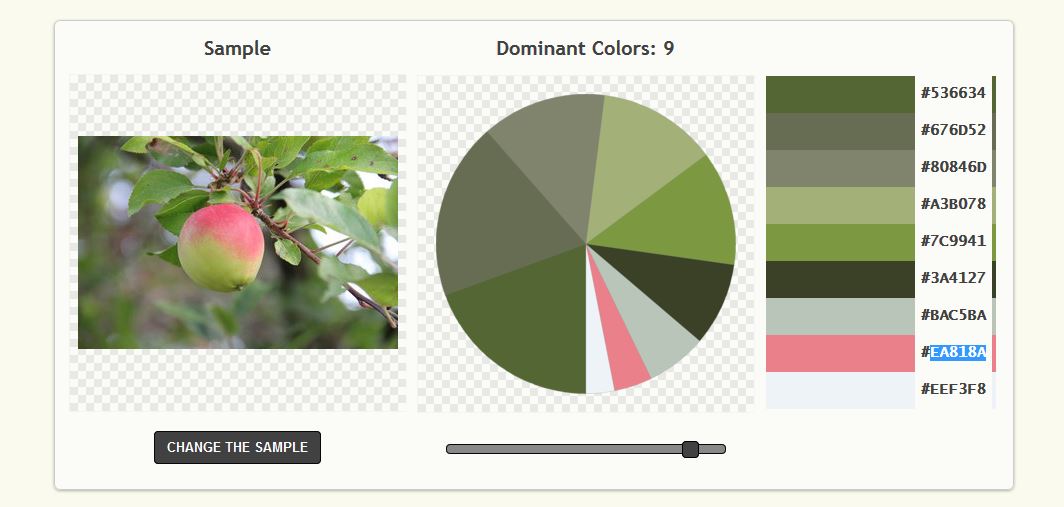 This site completely replaces Pictaculous (mentioned above). If we'd known about this one before we recorded our podcast, we'd have included it and left out Pictaculous. And here's why: it's way easier, it provides much better information, and, best of all, you can mark off a section of the photo you uploaded and only draw colors from that location! It is easily one of the best online sources for finding inspiration you'll ever use–especially when you use it in conjunction with the EasyRGB site mentioned above. Below are just a few examples of color schemes Betsy put together based on her own photos and the color recommendations from palettegenerator.com!
The colors above came together quickly! And it was fun to do. Sure, the colors recommended by PaletteGenerator.com needed to be adjusted and toned down somewhat, but it still gave us some direction to get started. In fact, we both agreed that using the website was much quicker than even taking the photo to the store and trying to find colors to match. It's a powerful tool to help you go from 1000's of options down to just a few in literally seconds!